What a year!
2019 has been a year of huge change for NZ Games Festival, as well as being a testament to the amazing things our community can achieve with collaboration and teamwork.
Let's explore all the changes and accomplishments at NZGF 2019.
that's a lot of rebranding
After our committee came together for the first time, we discussed the future of the festival. It was clear that as Play by Play continued to grow, we needed to make it easier to understand who each of our events were for and what our festival is about.
And so began our adventure to create a fresh face for the festival. Working with the ever-lovely Pepper Raccoon, we developed our new identity: NZ Games Festival.

Pepper brought us a vibrant palette, celebrating playfulness and diversity, as well as a a set of adorable native bird illustrations which have become a cornerstone of the NZGF brand. NZGF became the umbrella under which our other brands sat, as well as representing our full-throttle fun gamer events.
Further down the process of rebranding, our media designer Jess Woodward produced the visual identities for:
Level Up: Our industry-promotion brand, Level Up needed to be appealing to children and adults alike while being recognisably related to gaming and growth.
The Pavs: As our awards night, the Pavs are a little bit elegant, but still fun and unpretentious. The darker blue of the Pavs creates a formal background for the humour of the isometric pavlova and pastel fruit.
And of course, Play by Play continues to exist as our developer-focused brand, with the bright pink showing it's not your usual games conference.

over a week of festival fun
With our four key brands established, we were ready to power forward and put together our biggest and boldest festival yet.
level up games exhibition
Our well-loved games exhibition joined the Level Up brand this year. Taking place in FLUX at Wellington Museum, the exhibition showcased the finalists for the Pavs game awards and saw as many as 5,000 visitors over the festival.
This morning, the Wellington Explorers came by the Level Up Exhibition and heard from committee members @stef_peacock and @lucyamorris about game development in New Zealand. #nzgf19 pic.twitter.com/sXv0teHL9V

— NZ Games Festival (@nzgamesfest) April 24, 2019
We also enjoyed a visit from the gifted kids from Wellington Explorers, who were engaged by talks from festival director Lucy Morris and exhibition organiser Stef Peacock.
Great session at #nzgf19 learning about NZ's games development industry. pic.twitter.com/6eoxu6XuNt

— Leigh Hunt (@leighghunt) April 24, 2019
trans & non-binary artists showcase
As part of the Level Up exhibition, we invited trans and non-binary artists to take the spotlight in a showcase of their original game art and fan art.
Our showcase also attracted the attention of the media, with Felix Desmarais from the Dominion Post interviewing showcase organiser and festival videographer, Michelle Kan.
level up workshops
In partnership with Capital E, our workshop coordinator Hazel Bradshaw put together an incredible, diverse schedule of classes for children aged 7-12.
Our visitors were busy leveling up their digital skills today at our @nzgamesfest Level Up workshops! pic.twitter.com/STe8sr5rG1

— Capital E (@CapitalENZ) April 24, 2019
Ranging from art through to programming, virtual reality and eSports, the Level Up workshops had kids engaged, creatively challenged, and excited to learn more.
career conversations
We piled into BizDojo on Market Lane for Career Conversations! This intimate careers night MC'd by James Everett included a number of micro-talks from established industry players, as well as a panel of recent graduates, all sharing their experiences regarding entry and success in the industry.
Time for our Graduates Panel! ? So many lovely and talented devs. #nzgf19 #CareerConversations pic.twitter.com/uJ5glK9XIo

— NZ Games Festival (@nzgamesfest) April 22, 2019
We had an exciting and enlightening evening and even ran a little over-time – so much to discuss!
character select
What an accomplishment! Formerly named CosPlay by Play, our cosplay event returned in 2019 under the name Character Select, at Te Auaha. With a total of 17 competitors, we saw a huge range of talent and had a great time. Congratulations to our winners:
✨ Best Looted (Bought): Icarus Cosplay as 9S from Nier: Automata
✨ Best Forged (Made): Kayoss Cosplay as Lilith from Borderlands 2
✨ Best Enchanted (Professional): Josiene vm as Flemeth from Dragon Age 2
✨ Best Equipped (Overall): NovaNyx Cosplay as Handsome Jack from Borderlands 2
Besides the contest, Character Select also brought back some of the old school favourites from the days of Cosplay New Zealand's Cosplay Games, such as the pop culture quiz and extreme costume making challenge. We were humbled to have Static Cosplay and R31 Studios share their knowledge on photography and foamsmithing respectively, and hope everyone had as fulfilling an experience as us.
A huge thanks to the Character Select sponsors who helped us put together a prize pool valued at over $700:
Worbla NZ
Weta Workshop
Fish & Swallow
Jayveeka Cosplay
Goodie Cosplay
Sweet Release
back to the game board
We aim to celebrate all kinds of gaming at NZ Games Festival. As such, we worked with local tabletop gaming cafe & bar, Counter Culture, to put together two days of introductory board gaming sessions. Wellington locals came together and learned to play modern classics like Scythe, Betrayal at House on the Hill and Catan.
roll initiative
Meanwhile at Counter Culture, our first session of Roll Initiative looks to be a fantastical success! ? #nzgf19 pic.twitter.com/zc5pHEOE39

— NZ Games Festival (@nzgamesfest) April 23, 2019
Dungeons & Dragons is experiencing a renaissance like no other! Our introductory D&D event welcomed Wellingtonians over 18 to join us in the evenings at Counter Culture and learn all about dungeons, dragons and everything in between. Roll Initiative sold out before any other NZGF event this year!
The two three-hour sessions had our wonderful volunteer DMs guide new players through a short adventure, using pregenerated characters. We hope everyone had an eldritch blast and with any luck we'll see you for more D&D goodness next year.
Session 2 of Roll Initiative was an eldritch BLAST. Thanks to everyone who came along! #nzgf19 pic.twitter.com/wJ7waTQzT8

— NZ Games Festival (@nzgamesfest) April 24, 2019
A huge thank you to Cerberus Games as well, who kindly donated sets of polyhedral dice for each player to take home.
super quiz bros 3
One more of both teams. Pretty sure 'get on the point(s)' has this in the bag! You all were on fire! ? @nzgamesfest #nzgf19 pic.twitter.com/RjK4OOGrBf

— Keyshakitty -commissions open! (@KeyshaKittyNZ) April 23, 2019
Speaking of sold-out events, the video-game themed pub quiz, Super Quiz Bros, was back with a vengeance and an adorable native bird mascot this year. Kererario brought our competitors in, and David Gaider of Dragon Age fame led the night with ample personality, a great sense of humour and endless patience.
We're packed into Meow tonight for #SuperQuizBros3! #nzgf19 pic.twitter.com/4uZXa30Ukx

— NZ Games Festival (@nzgamesfest) April 23, 2019
Key highlights include Gaider learning how to floss (the dance, not dental hygiene) and the entire audience yelling "WAHHHHH" at the extremely confused Gaider during a Waluigi-themed question.
And the winner is… MITTENS FOR MAYOR 2020!! Congrats. ? #nzgf19 #SuperQuizBros3 pic.twitter.com/Dh8WNRRBab

— NZ Games Festival (@nzgamesfest) April 23, 2019
wellingtaru x nzgf: overcooked tournament
Wellingtaru's second annual Overcooked Pairs Tournament returned to Fork & Brewer right in the middle of NZGF. 10 teams were vying for the coveted Tomato & Knife trophies made by local Weta Workshop artist Steve Lambert. Overcooked 2 was on the menu, and in the end first place went to Delicious Teamwork, second place to newcomers Salty Fish, and third place to last year's champs, Overcooked and Underwhelming.
Good times were had by all, and the chant of "5, 4, 3, 2, 1 TIME!" will echo in our ears until next year's festival. (via James Everett, Wellingtaru)
Congratulations to 1st place Delicious Teamwork, 2nd place Salty Fish, 3rd place Overcooked and Underwhelming! Great to be a part of @nzgamesfest again, and thanks heaps as always to our hosts @ForkandBrewer ♥️?? huge thanks to @Overcookedgame for such a great game! pic.twitter.com/JAtDIzFRe9

— Wellingtaru (@Wellingtaru) April 24, 2019
play by play conference
This year, Play by Play celebrated "the Power of Many", with a fantastic line-up of talks exploring strength in our community, diversity and the impact our craft can have when we work together. Stay tuned for the full talks on our YouTube channel, which we'll be uploading in the coming months.
Hundreds of beautiful game devs from across New Zealand and Australia came together at Te Papa's Soundings Theatre for two whole days of community and knowledge sharing. In addition to the talks, guests also enjoyed the conference game designed by Wild Streets.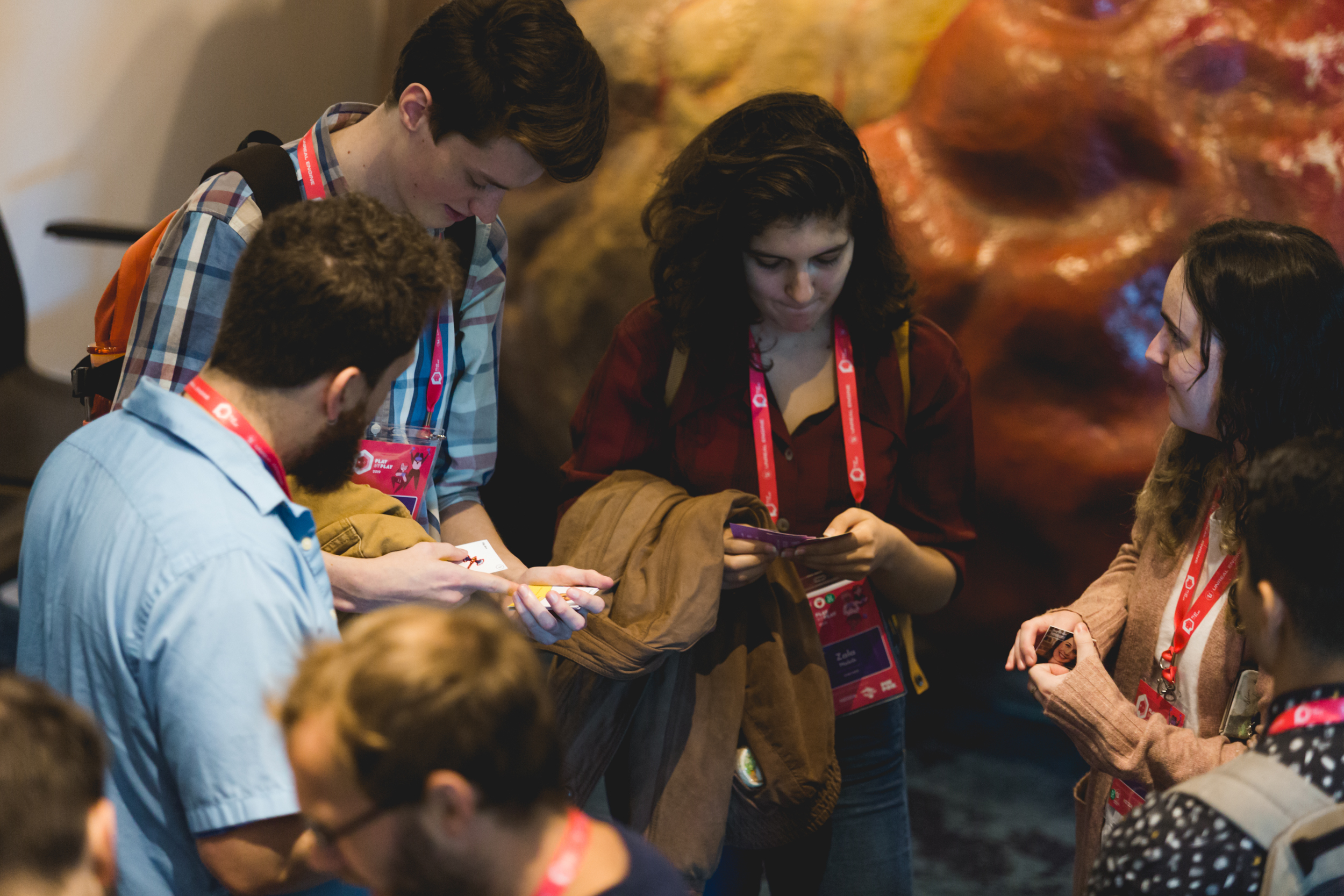 The Play by Play Conference Quest had game devs up and talking to each other, exchanging cards to build the perfect hand and claim the fantasy lands for their respective factions. In the end, the Humans claimed victory, with the Dwarves close behind and the forces of the Dark Lorde defeated… for now.
At the end of the first day, conference guests broke out to get their sugar fix at the Treat 'n' Greet.
treat 'n' greet
Do-nut say we didn't warn you about sugar hangovers. In our pursuit to provide inclusive, safe spaces for everyone, we brought back the Treat 'n' Greet non-alcoholic networking event. In lieu of drinks, the tables were jam-packed with sweet grazing platters from Glazed and a show-stopping donut wall.
? DONUTS ?#NZGF19 #PBP19 pic.twitter.com/svRNALjdXA

— Juan Alejandro Morais (@timrodz) April 26, 2019
the pavs awards night
Finally, conference attendees got dolled up on the final night of the festival and joined us at Foxglove Ballroom. The awards ceremony was MC'd by Josh Kamau, who brought laughs aplenty as he announced the recipients of the first-ever Pavs awards:
Find out more about this year's winners here.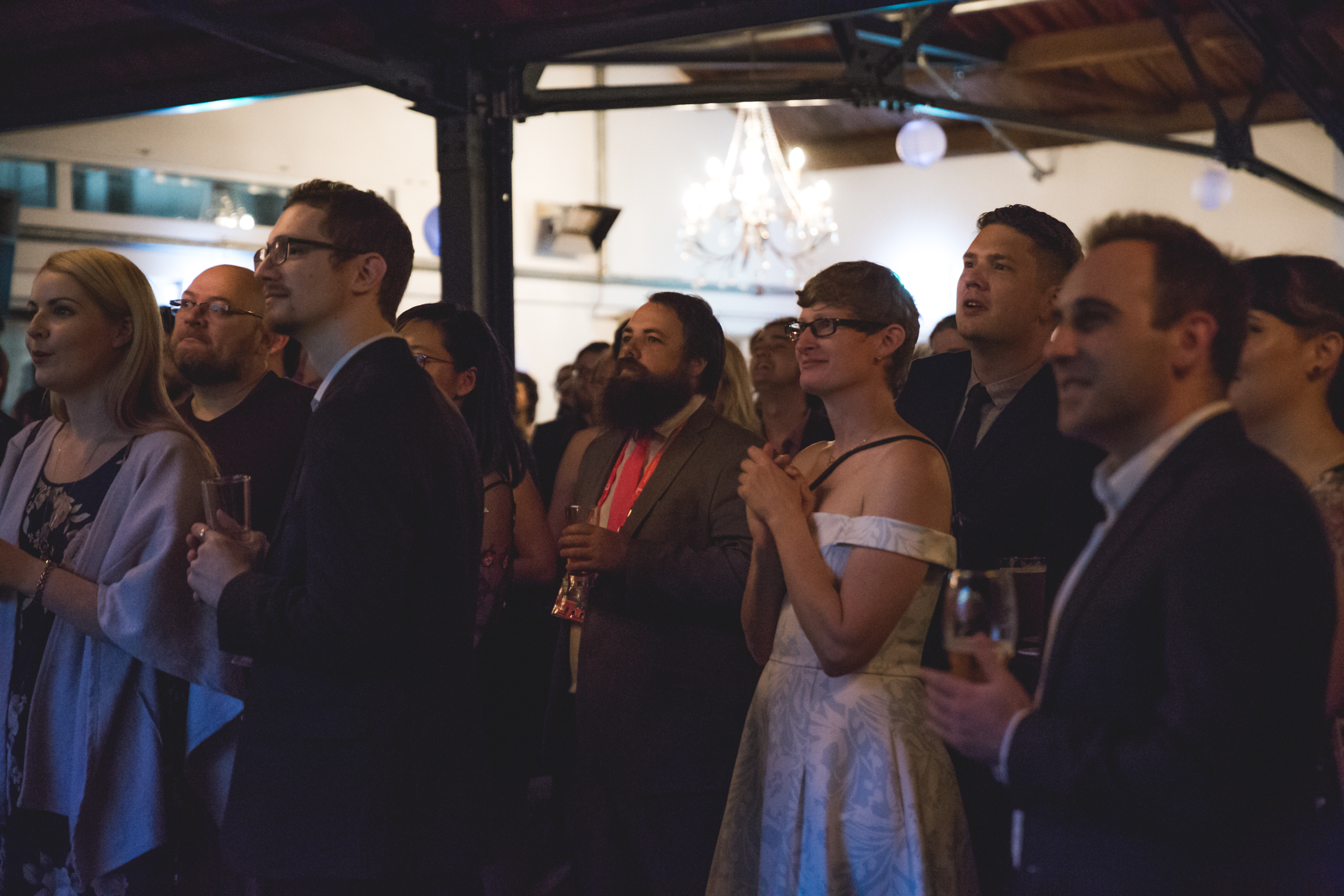 With the awards announced, the party truly began! Guests enjoyed our custom cocktail, courtesy of the minds at Foxglove and a huge photobooth (with real-time printing) from Shutterbox.
See the full gallery of photobooth shots at Shutterbox's website.
satellite events
Let's not forget we were delighted to welcome a number of satellite events from organisers outside the committee. These include:
A Fireside Chat with Nick Suttner: The team at Game Developers of Wellington planned an intimate Q&A night with Play by Play keynote speaker Nick Suttner.
Getting Started with Unreal Engine 4: Our wonderful sponsors at Epic Games put together a free introductory workshop for local game developers, students and hobbyists alike to get familiar with Unreal Engine 4.
Play by Pint: Play by Play speaker and Bar SK owner Louis Roots brilliantly coordinated with Garage Project to commission short-form games by Moth Likely and Zala Habib, inspired by two of the brewery's beers. They showcased these games at Golding's Free Dive with the matching beers on tap for gamers and devs to enjoy the day after the festival.
the power of many
"The Power of Many" was the theme for 2019's Play by Play conference, but also naturally ran throughout the entire festival. With a more diverse palette of brands, our largest committee to date and a longer conference to boot, the whole festival was bigger, busier and required more hands and hearts to make a reality.
Our committee shares their gratitude and experiences:
jess woodward, media designer
2019 has been my second time working with the festival and it's mind boggling how fast it's grown!

Aside from our committee & volly fam, I'd also love to thank Cyanide Cosplay, R31 Studios, Static Cosplay, and Spicythaidesign for Character Select, and Ant from Rieger's Print & Copy for his help with our printing – A+ work all round!
navi brouwer, festival producer
Every year it's been my absolute pleasure to be a part of Play by Play / NZ Games Festival. It's the warmest, fuzziest festival where I see connections being made and friendships begun. All of the committee members poured their time, heart and soul into making all of the events delightful fun and I'm so proud to have worked with all of them.

If you have a moment, send them a quick thank you or tell them a tale of your #NZGF19 adventures.
calliope ryder, the pavs awards night coordinator
I'm so grateful to have been a part of NZGF this year. Everyone on the committee was wonderful, creative, and collborative, and I think we managed to pull off a fantastic week together.

Also, seems as though we managed to convince a few Aussies to move over — we're waiting for you with open arms!
hazel bradshaw, level up workshops coordinator
After months of cat wrangling it wonderful to see the kids getting excited in the workshops. We had kids who signed up for one workshop at the start of the week, loved the experience so much that they came back everyday for the rest of the week.

They got to try out skills in programming, eSports and art and their enthusiasm was infectious.
cassandra gray, developer events manager
It was such a joy to work with this years amazing NZ Games Festival committee, and to see how everyone brought their own unique flavour to each individual event.

I was also incredibly honoured to be presented with the Te Maunga Kai Kapua (Teina) Industry Rising Star award at The Pavs this year. I've been in New Zealand for nearly two years and I want to thank everyone for welcoming me with open arms.
alex woodward, social media manager
I went from visiting Play by Play on my sister's encouragement in 2018, to running the social media channels and website in 2019. It's been a wild, fast-paced, hectic journey but so immensely fulfilling. In the past year alone I've met so many wonderful people, had truly life-changing experiences and been touched by the warmth and kindness in the community around NZGF and ANZ game development.

Thanks so much to Counter Culture and Cerberus Games for the help with Roll Initiative, my sister Jess for being the other half of the Woodward media team, Claire Barilla for all her support and all my committee pals for being such an amazing festival family.
michelle kan, festival videographer
As a longtime videographer for NZGF, being a part of the committee for the very first time was both such a pleasure and privilege! The creative energy and drive of everyone working on the festival was so inspiring, and between creating all video content and arranging the very successful Trans and Nonbinary Artists' Showcase, it's definitely been one of the most fulfilling experiences of my career so far.

I have so much love and pride for everyone who worked so hard to make the festival happen, and I can't wait to see what new heights NZGF will reach in the coming years!
stef peacock, level up exhibition coordinator
This was my first year being involved with the New Zealand Games Festival and it was truly an amazing experience. I'm so grateful to have been involved with such a successful festival and to have met some truly inspiring and wonderful people. I'm so happy to hear that people enjoyed the exhibition, and the amazing games that our finalists presented us.

Thank you to everyone who helped with the exhibition, the amazing team at Wellington Museum and Flux and the awesome volunteers that helped us throughout the week.
liam dick, volunteer manager
As volunteer manager I had the privilege of leading a group of enthusiastic individuals who passionately represented our industry to the public. The team was incredibly supportive of each other and worked hard to ensure events ran smoothly for us all to enjoy.

I could not be prouder of our volunteer team.
patty shannon, gamer events manager
I was in way over my head when I agreed to run events for the festival. But I did it anyways, with fantastic support from the directors and committee members we put on some fun goofy events that made this festival amazing.
robert curry, festival director
NZGF 2019 was a real triumph – the committee was phenomenal this year, we took a real step up in polish and professionalism, and the festival itself was so big I didn't even know about all of the events that had been organised!

As it is my last festival it does have a bittersweetness to it, however it feels in a very strong position heading into 2020 – passionate and professional people at the helm, solid connections with sponsors and partners, and an always supportive and growing community. I very much look forward to attending next year!
peter curry, festival director
Hard to believe that the festival's over for the fourth time. Huge thank you to all of this year's committee. They've shown that the festival has outgrown us and will outlive our involvement.

I'd like to especially thank Claire, who picked up so much of the director's workload on top of her position as conference manager. And of course to Lucy and Rob for kickstarting this whole shemozzle. Goodbye but not farewell!
josh boggs, judging coordinator & festival director
This year's NZ Game Festival was a triumph in coming together as a community and healing. Not only was Play by Play a massive success once again, but our festival this year has been viewed by visitors as a standard to reach for staying healthy as an industry and individuals living in an online world.

It is a huge honour to be a part of a community setting the bar.
lucy morris, festival director
Comparing where NZGF started from four years ago and has arrived at today, I'm totally stunned by what a large, vibrant event it's evolved into.

Hearing attendees likening NZGF to a 'warm hug of a festival' is really the best praise we could receive – and I'm so proud of what the committee and BoD has achieved in 2019.
claire barilla, conference manager & festival director
These kinds of things really do require The Power of Many! I feel so lucky to have worked with all of these amazing humans @nzgamesfest! Many hugs for @JessMWoodward @alexpgwoodward @callioperyder & @naviverse for all of their amazing support & work on #PBP19 with me pic.twitter.com/FpJdecII72

— Ceebs (@c_barilla) May 3, 2019
we couldn't do it without you
For now, we're going to take some time to rest up and rejuvenate our event-brains. Until then, we want to thank you all so much for attending, engaging, laughing and sharing with us.
We'd also like to extend one final, enormous thank you to our sponsors. None of this would be possible without the generosity of our sponsors, so we are really, sincerely grateful for their support.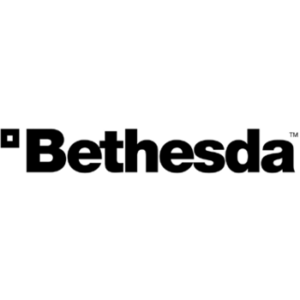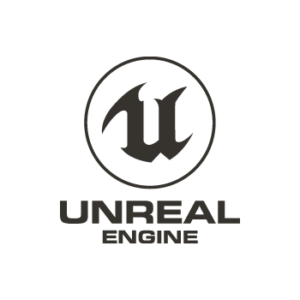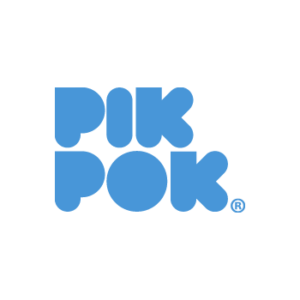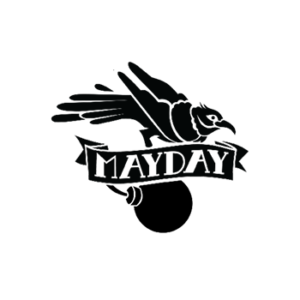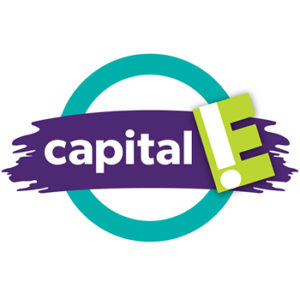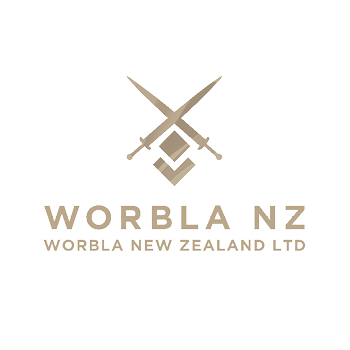 Ka kite anō au i a koutou.
–The NZGF 2019 Committee