We're planning to make 2022 one of the best ever, rain or shine and with Covid in mind. In preparation for that, we've had some big changes and lots of new faces! Meet the team of volunteers working so hard to make NZGF everything it can be.
venues manager
Alex is a serial entrepreneur with a range of incurable, eclectic passions for all things technology, innovation, futurism, history, the human condition, and the way we form and evolve as societies. He is the Licensee of TEDxPipitea and CEO of Xequals (software dev/creative agency) and CEO of Frost Flame Games (game dev and publishing).
With a career spanning hospitality, digital production, game design, event management, innovation sector consulting and establishing start-ups, Alex has done a bit of everything with firm roots in the modern software development and creative industries.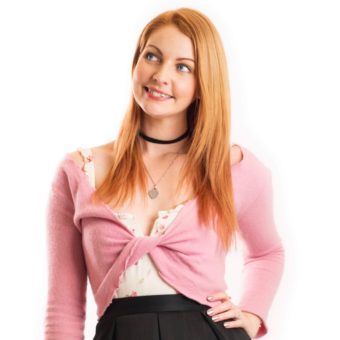 partnerships manager
Chantelle is the CEO at Dinosaur Polo Club, the Wellington-based indie studio behind the award-winning subway game, Mini Metro, and Apple Arcade launch title, Mini Motorways.
Previously working in the music industry, Chantelle is no stranger to events. She genuinely loves connecting with people to build strong, rewarding relationships, and was responsible for managing sponsor relationships and coordinating nationwide events as the Partnerships Executive of the New Zealand Symphony Orchestra.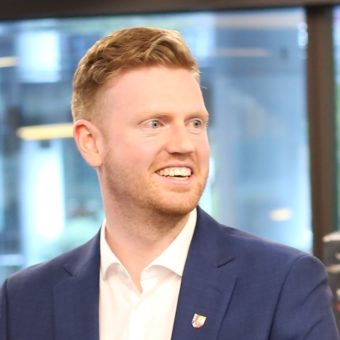 partnerships manager apprentice
By day Sam is a Community Advisor for a local Non-Profit and also works as an independent contractor for New Zealand games and esports organisations. He is an experienced relationship manager and will work with the Festivals various sponsors to create world class outcomes for both organisations. By night he is an avid gamer and enjoys long walks with his partner and their adopted Greyhound.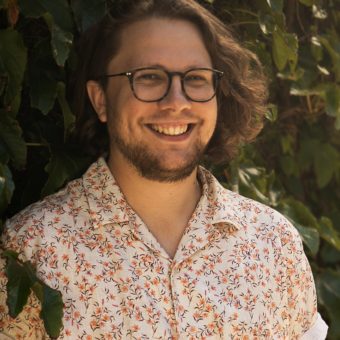 conference manager
Alex is a longstanding member of the NZGF committee, having started as the social media manager for the 2019 festival. Since then, he has worn many hats including board member, events organiser and public relations officer. For the 2022 festival, Alex returns as the Play by Play conference manager.
For his day job, Alex works full time as an SEO content specialist at a Deloitte Fast 50 marketing agency in Auckland. He also freelances as a games writer and produces his own tabletop RPG content in his spare time.
exhibition manager
Michael joins NZGF as the 2022 Level Up exhibition manager, having previously organised the Indie Biz showcase for NZGDC. After being involved in game jams for many years, Michael has now been a full time game developer with CerebralFix for just over a year.
He's passionate about the four Bs: Board games, Badminton, Baking and Bouldering and one day will combine all four into the ultimate sport.
workshop manager
Dylan is a game designer at Wellington-based studio Dinosaur Polo Club. He's been in the industry for four years now, having cut his teeth at local mainstay PikPok. He's excited to give something back to the community by contributing to the NZGF and coordinating workshops for game devs of the future!
Outside of the industry, he's a child at heart loving all things Disney and has Lego coming out his ears. He's also an avid traveler and is slowly working his way through the Disney Parks of the world. Bubbly and always ready for a hug, feel free to say hello!
volunteer coordinator
Tom is a game designer at Dinosaur Polo Club working on Mini Metro and Mini Motorways, and has recently released Trigger Witch through his indie studio Rainbite. In his spare time, he's a guy who has fallen deep into the TTRPG rabbit hole and lets D&D take up way too much of his brain space. Volunteering at many past industry events and on the NZGF committee last year, he's excited to return for 2022 as the volunteer manager and he can't wait to see you all there!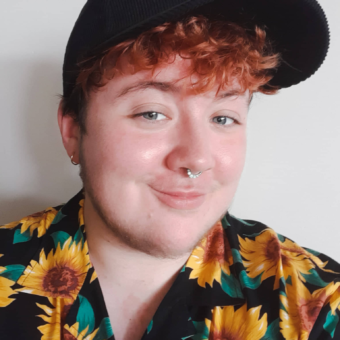 events manager
Harley is a designer, IT specialist, photographer, and general creative menace based in Wellington, NZ. When not busy being a hard working cat-dad (ask him about Limbo if you have a full hour to spare), he likes playing narrative games, drawing mushrooms, and collecting washi tape.
He grew up on some very haunted moors, and was raised by a horror writer – we think that may explain why he plays so much Dead by Daylight.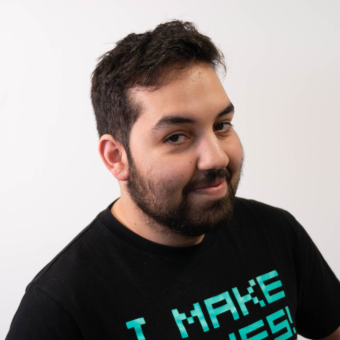 events manager
Sami is a programmer at PikPok in Wellington, having worked on various mobile games over the last 4 years. He loves getting involved and helping out in the local gamedev community, and is excited to be back managing events for another year of NZGF. In his free time you can find him playing roguelites, working on one of his not-quite-abandoned projects, or planning a Dungeons & Dragons session.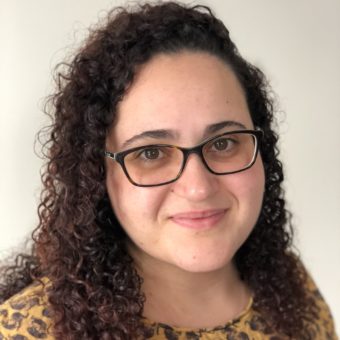 events manager
Helen has joined the NZGF committee in 2021 as the event manager for the Pavs and our Friends of the Festival social mixer. Originally from Brazil, Helen is an experienced graphic designer & Mac operator with a degree in graphic design and a postgraduate qualification in branding. She's now living in Aotearoa and began studying game development in 2020.
In her free time, Helen likes to draw, play video games and has been learning watercolour painting. As a huge fan of animal plush toys, she once nearly bought an enormous Stitch (from Lilo & Stitch) toy while overseas, but wouldn't have been able to bring it on the plane.
events manager
Jennifer is a 2D artist and graphic designer. She loves obscure indie games, animation, story telling and folklore. When she's not working, you'll find her immersed in a game jam, making a game with friends, watching an art-house horror movie or volunteering for the coolest events.
judging manager
Cindy has been working as a Game Designer in games since 2010 and has worked on a wide range of games from We Are Chicago to Disney Infinity.  They are passionate about contributing to the community and celebrating the successes of NZ games! They have been an Indiecade judge for the last 5 years, an IGF judge for the last 3 years, and they are excited to continue to be a part of NZ Games Festival!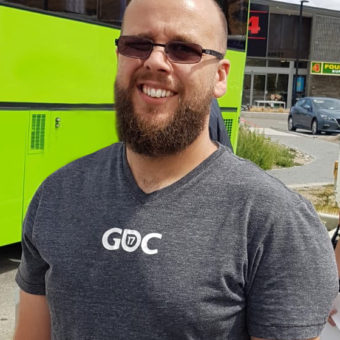 judging coordinator
Keegan is a Game Programmer and Discipline Representative at the Christchurch based studio CerebralFix! In the last 10 years Keegan has worked on everything from AAA to indie, Pc to Consoles, bringing a passion for good clean code, AI and Tools Development.
Keegan has a real passion for the NZ GameDev community, founding the Christchurch Game Dev Meetup in 2015, running many Game Jams and is excited to be a part of The Pavs this year celebrating great games and great people!
community engagement manager
Senior Community Manager by day, overcaffeinated Game Master by night. Aspiring "foreverGM" Josh K is celebrating his 4th year with the New Zealand Games Festival team as the new Community Outreach Manager. 
Josh is at PikPok as Senior Community Manager, having developed social campaigns and strategies for over 14 games by working with teams to provide engaging and positive social communities for fans to share and express their passion for games. 
He has been a part of the New Zealand Game Festival/Play by Play as host of the Pavs, and as a speaker fanatically sharing his passion for Dungeons and Dragons. He is enthusiastic about encouraging Aotearoa to embrace and celebrate it's thriving game development industry, and exploring new ways to help the NZGF reach new audiences.
website manager
Daniel joined the NZGF committee in 2020. He moved from Canberra, Australia to Wellington around 2 years ago and has been a regular face at the local game development meetups and game jams since then. In the past he's worked in various roles as a 3D artist, a tech artist, a programmer, and now specializes in networking, security, infrastructure and Amazon Web Services. In his spare time while he's not working on the NZGF website, he also tinkers with homebrew applications on the Nintendo Switch.
media designer
Wen Fang is a freelance concept artist and illustrator who used to be a pharmacist in a previous life. She joins the committee in 2022 as the media designer, after volunteering at various NZGF events last year.
She enjoys doing craft projects, learning Muay Thai, and collecting cute Pokemon merchandise.
video editor
Michelle is an independent filmmaker/videographer, writer and Chinese brush artist based in Te-Whanganui-a-Tara. A longtime contributor of video content to NZ Games Festival since its inaugural event, they're back once again to provide NZGF 2022 with the good video content, direct the Platformer diverse game artists showcase, and generally soak in the good vibes.
They wish they could say they didn't often schedule their week around a certain D&D livestream and its related paraphernalia, but that would be patently untrue.
media producer
Josh has always dreamed of being a part of the game dev scene since 2018, joining a small meetup group called Auckland Indies. Fast forward to today, Josh now runs the AKLGameDev Meetups, is the president of the University of Auckland Game Developer Guild.
By day, he works for KWD as a Network/IT Manager but by night he, along with his team at the GDG, are working on new game ideas to sharpen their game dev skills for the world to see.